"Guardiola Wanted Ronaldinho To Stay In Barcelona"
◼️ Roberto de Assis, the brother and representative of the Brazilian crack, said that the Catalan coach called the exazulgrana because he wanted him to continue in the team.
Roberto de Assis, brother and representative of Ronaldinho, said that Pep Guardiola wanted the Brazilian star to continue in Barcelona when the Catalan coach arrived at the club.
In an interview with UOL Esporte, Dinho's brother said: "Guardiola called us to talk, I wanted my brother to stay, but he preferred to leave."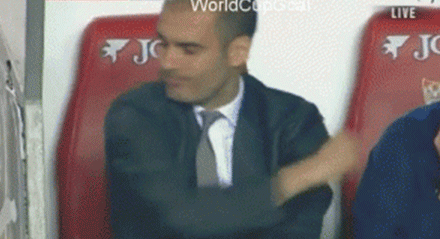 At the same time, he said that the decision to leave the Camp Nou went through Ronaldinho himself. "Particularly, I think he didn't need to leave Barcelona and that he could have continued his career there, but we had to go through that torment of the presidential election and he preferred to leave", he said.
"It was my decision, I had already met my goals and needed new challenges, with Pep (Guardiola) we always had a good friendship, he trained the affiliate and I had a relationship with Pere, his brother, regarding sportswear business. I was not tired of winning, but I needed new things", the ex-international once explained to the Brazil media.