[NBA] Joel Embiid And James Harden, Players Of The Week
One disputes, in his second year in the NBA, his first All-Star Game, and they also make him a starter. On the other hand, except serious injury or inexplicable setback in their performance, is on track to win his first regular season MVP. Small weekly successes like this, posts are necessary along the way.
Joel Embiid receives his second weekly bonus in less than a month. The Sixers superstar has averaged 26.7 points, 15 rebounds and 2.3 blocks in three games, achieving three wins and settling in playoff positions over the Pistons.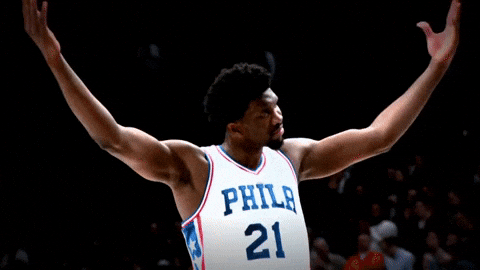 James Harden is about to need his second hand to keep counting. Take five. This week his numbers have been 33 points, 5.3 rebounds and 6.8 assists, in a triumphant 4-0 run, and they are already threatening to take the lead from the Warriors in the West, with only one victory less than the Oakland squad.