The Bad News Keep Coming For Real Madrid With The Loss Of Ramos And Isco
◼️ The elimination of the Copa del Rey not only left uneasiness but also two serious injuries that will not play against Valencia.
The painful week of Real Madrid, after the elimination of the Copa del Rey against Leganés, has been worsened by the news that captain Sergio Ramos and Isco ended up injured and would lose the league match against Valencia.
The central defender suffered a strain, in addition to a buildup of fluid that caused an inflammation in the muscle of the left calf, while Isco suffers from "a pinch in the left hip, pending evolution", according to the Real Madrid club.
Although the medical department refused to speculate on the recovery time in both cases, it is expected that the players at least miss Saturday's duel by La Liga against Valencia. Even, there are versions that Ramos could be left out for up to two weeks.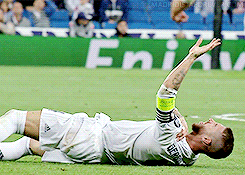 The news comes just two days after Madrid were eliminated in the quarterfinals of the Copa del Rey after a 2-1 loss to Leganés at the Santiago Bernabéu.
Coach Zinedine Zidane admitted that his work could be at stake, with the Barcelona leader with 19 points of advantage in the La Liga table and a complicated key in the Champions League against Paris Saint-Germain.