Bayern Munich Take Lewandowski Off The Market
Bayern Munich went out to shut down the rumors about the possible departure of striker Robert Lewandowski and said that they will not negotiate with any club for the Polish player.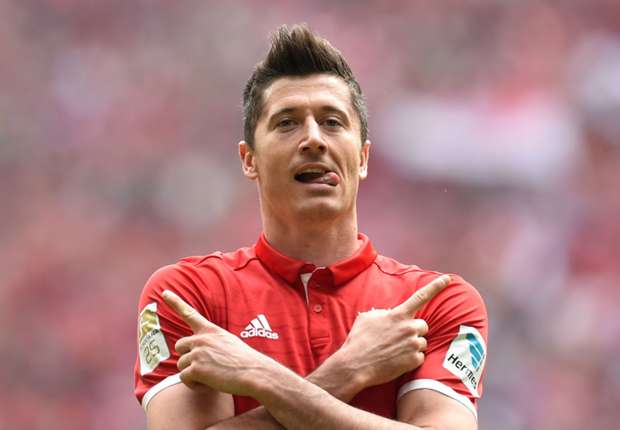 Bayern Munich clarified that Robert Lewandowski will remain with the team despite media reports on the interest of the English clubs Manchester United and Chelsea to sign the Polish captain.
Bayern revealed to Sky Sports News that "they are not considering a transfer of Lewandowski".
The club added that they have had no conversation with Lewandowski's agent Maik Barthel about the contractual situation of the 28-year-old striker.
According to reports, Lewandowski was upset with his teammates for lack of support after handing over the prize to Bundesliga scoring leader Pierre-Emerick Aubameyang. The Borussia Dortmund striker scored twice in the last day of league games to outperform the Pole by a goal.
Barthel told Kicker magazine that Lewandowski "was disappointed as I've never seen him before."
Lewandowsk's contract with Bayern expires in 2021.